Well, it's official: May 1st will be my last day with CloudHealth by VMware. It's a bittersweet moment for me, bringing to a close an eight year chapter of my career. My journey started in 2012 when I left my job to start a company at the intersection of my two professional passions: cloud computing and IT management. Over the next several years, myself and the team would close our first customer, raise a first round of venture capital, struggle to get to product to market fit, achieve rapid growth, become one of Boston's top growth companies, and eventually be acquired into a public company.
If there was a secret to our success, it was this: hire great people, find great customers, strive to drive customer value every day, be humble, and catch a few lucky breaks along the way.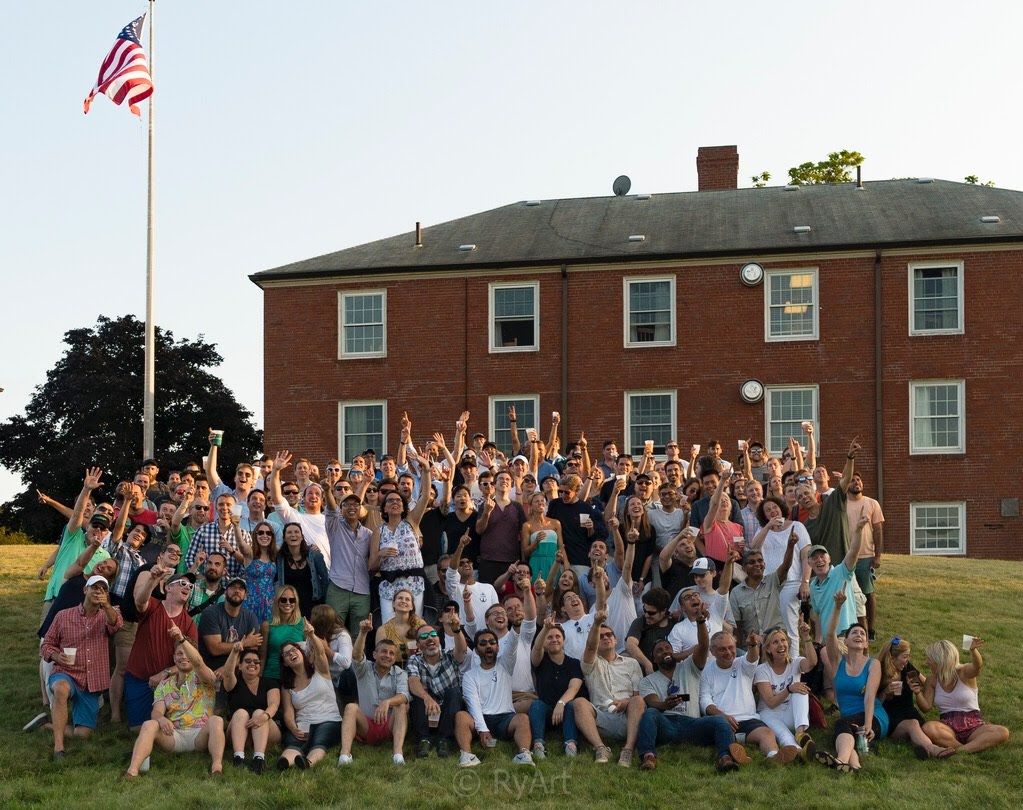 I should start by thanking everyone who made CloudHealth possible. I will begin with my earliest teammates: my partners in crime, Dan (CEO) & Dave (COO), and the earliest people who made the completely irrational decision to join us: Eric, Melodye, Vikram, Andi, Steve, Sean, Travis, Efe, Evan, Ed, Wilson, and Thayer (2013 crew). I am forever in your debt. Thanks also to Tom, my CEO and trusted partner, who helped bring our journey to a great home. And of course, thanks to everyone who worked at CloudHealth, from 2014 all the way to today. It has been an absolute privilege to work with such a tremendous group of people. Your hard work and effort built CloudHealth into one of the largest SaaS businesses in our industry. Thanks to my customers, investors, board members, advisors, and of course my VMware colleagues. And last, but definitely not least, thanks to my
real investors
: my wife, Kristin, and my two boys, Jake and Eben. It is never easy juggling life as an entrepreneur, father & husband, but you made it all work. It's hard to believe I quit my job to start CloudHealth with my boys in 5th and 6th grade, and I am leaving VMware with both in college.
So what's next for me? Well, if I had a Magic Eight Ball, I think it would say: "Ask again later." Kristin and I are new empty nesters about to make a move into the city. I'd like to take a couple months off for some much needed R&R (probability of success: 40%). And then, I plan to start thinking about writing my next chapter. But I will admit, I can't seem to shake this idea ruminating in my head that there might be a business opportunity at the intersection of two emerging markets. Someone should investigate whether there is a disruptive opportunity there… 😉
Thanks for the journey & let's stay in touch. After May 1st, I'll be cheering for CloudHealth from the sidelines, so please make me proud. We swim in a small pond, so I look forward to our paths crossing again. All the best.
Joe Kinsella
Founder & CTO
CloudHealth Technologies
---
Sorry for not calling out the names of everyone who made CloudHealth what it is today. I started to do this in my first draft and realized there were just too many of us. 😀